Diagnosis and Treatment of Gum Disease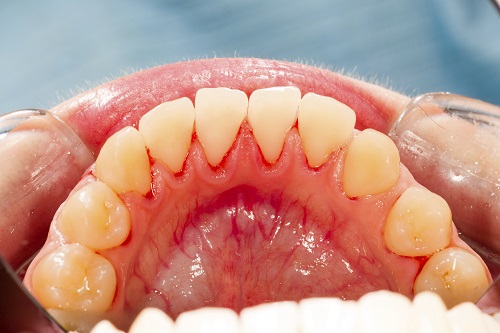 Diagnosis of gum disease

Dentists diagnose gum disease by reviewing your medical and dental histories and any illnesses that might be causing your symptoms. They will also examine your teeth, mouth, tongue, and gums for plaque and irritation. The dentist may also measure the groove's pocket depth between your teeth and gums by placing a dental probe next to your tooth below your gum line, typically done at different locations throughout the mouth. The depth of the pocket in a healthy mouth is typically between one and three millimeters (mm). Gum disease may be present if pockets are deeper than 4 mm.

In regions where your dentist finds deep pockets, dental X-rays are taken to look for bone loss. Besides, other additional examinations may be carried out. Your dentist could advise getting a medical checkup to rule out any underlying medical concerns if the reason for your gingivitis is unclear. Your dentist might suggest that you see a gum disease expert if your gum disease is advanced (periodontist).


Treatment of Gum disease

Gum disease treatment aims to inhibit the spread of the condition and encourage the reattachment of healthy gums to teeth. It also aims to reduce swelling, the depth of pockets, and the risk of infection. Treatment alternatives depend on the disease stage, how you may have responded to prior treatments and your general health. Options include surgery to repair supporting tissues and nonsurgical treatments that inhibit bacterial development.

For instance, gingivitis can be treated through professional teeth cleaning. Scaling and root planing, a process used to remove tartar, plaque, and bacterial components, will be a part of your initial professional cleaning. Tartar and bacteria are eliminated from tooth surfaces and the gum line during scaling. Root planning gets rid of the bacterial byproducts of inflammation, smoothes the root surfaces to prevent future tartar and bacterial formation, and promotes healthy healing.