Cosmetic Procedures

Mason & North Cincinnati, OH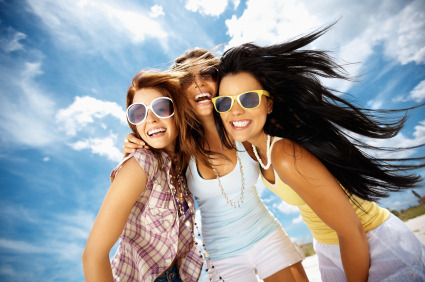 Smile and the Whole World Smiles With You
What's in a smile that makes this saying true?
| | |
| --- | --- |
| • | The confidence to display those 'pearly whites' in any social situation or professional engagement. |
| • | The ease to share in a joke without concern for how your teeth look. |
| • | The assurance that you look your best. |

It's easy to take a smile for granted, unless you're self-conscious about yours. In that case, you may spend more time and thought on hiding your smile than enjoying the moment. Natural imperfections, accidental damage, or food stains have always caused embarrassment and social anxiety. Don't dim your smile because of stained, chipped, or crooked teeth. With modern cosmetic dentistry, you can put those days behind you.


Brighten Your Day With a Natural, Healthy, Radiant Smile

Martin Periodontics has been restoring luster to teeth and confidence to smiles for over 15 years. In that time, we've had patients come to us with the full spectrum of cosmetic dental issues. From whitening to implants, veneers to bridges, every one of our patients has left our office smiling unabashedly.


A dental implant is a post made of metal that is designed to replace missing teeth. It is usually made out of titanium and is placed surgically into the jawbone where the tooth is missing. The restoration uses a post and a crown to closely replicate your missing tooth. Unlike a bridge, an implant is a permanent solution.


The teeth might not look like much, but they are the strongest substance in your body. Despite being incredibly strong, they can still suffer physical damage or decay. These issues can significantly impact the integrity of your teeth, as well as your oral health. When your teeth are damaged, Martin Periodontics can provide treatment with dental crowns.


Veneers are very thin pieces of durable tooth shaped porcelain that are custom-made (for shape and color) by a professional dental laboratory. They are bonded onto the front of teeth to create a beautiful and attractive smile.
Learn more about the Benefits of Veneers


Crown lengthening (AKA: "crown-elongation" or "crown-extension") is a surgical procedure that is done when the tooth is too short to provide adequate retention for a restoration (usually a crown). When a tooth has a deep cavity, a crown and buildup are usually needed to restore the tooth. If the cavity extends too far below the gums, it becomes impossible to predictably make a crown that will last for any length of time. Performing crown lengthening where indicated improves the prognosis for the tooth.


Botox is like a mini face lift minus the invasiveness and cost of plastic surgery. Botox is an injection with an extremely fine needle into the muscle or nerve of the area which is being treated. The most common areas treated are frown or worry lines on the forehead and between the eyes, as well as crows feet at the edges of the eyes.
Learn more about Botox for Cosmetics


Porcelain dental bridges are fixed appliances that will work to restore the structure and function of your teeth after tooth loss. These appliances are non-removable, so they will become a permanent part of your smile.


Bonding is a procedure where we apply a tooth-colored composite material to a tooth, shape it, allow it to harden and polish it. It can be used in certain situations where a tooth has been damaged or become stained. These are generally minor repairs that can be resolved through this relatively inexpensive means rather than through a more costly dental procedure.


A person's smile is often the first thing other people notice about them. At Martin Periodontics we understand that a perfect smile can give our patients confidence. That is why we have developed a comprehensive array of treatments to complete a smile makeover. With the proper treatment plan, we can restore both the form and function of your mouth and enhance your facial aesthetics at the same time.


Your mouth is an important feature. It allows you to eat, speak, and smile. The health of your mouth is critical for ensuring that it is able to function properly. In addition to the functions of your mouth, the aesthetics matter as well. If the appearance is less than perfect, it can have a significant impact on your confidence, and your desire to smile. At Martin Periodontics, we help to create a customized treatment plan based on your needs to restore your oral health and provide you with the best aesthetic results possible.