Do Cavities Between the Teeth Do More Damage?

Mason & North Cincinnati, OH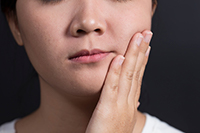 A cavity is a hole that forms after tooth decay. This can be seen by the naked eye or through an x-ray done by a qualified dentist. There are many reasons why people get tooth cavities, but the most common one is diet. If you are fond of eating sweets and sugary things, then you are most likely to get a cavity. People who also don't practice good oral hygiene stand a chance of developing cavities. This includes brushing of teeth at least twice a day and flossing once.


What Are The Causes And Signs Of Cavity In Between Teeth?

When plaque accumulates in between teeth, bacteria attaches to it to produce acid. This acid erodes the tooth enamel bringing about the holes which are referred to as the tooth cavities. They often happen to people who do not take care of what they eat and those who do not clean their mouths properly. The symptoms include pain when chewing, visible cracking and holes, and sensitivity when teeth are exposed to something of hot or cold temperatures.


How To Deal With Cavities In Between Teeth

Having cavities in between teeth damages both sides. Just because it leans more to one side than the other, does not mean that there will be less damage on one tooth and more on the other. Both teeth get destroyed and in some cases, they both require extraction. There are protective measures however that present a way of dealing with your cavities to avoid damage to both sides. They include filling, fixing the root canal, extraction, and recalcification.

We recommend seeing a dentist for all your cavity problems. Visit our clinic today and talk to a specialist about all the available options for you to deal with cavities in between teeth before more damage can be done.