How Your Oral Health Affects Your Overall Body Health

Mason & North Cincinnati, OH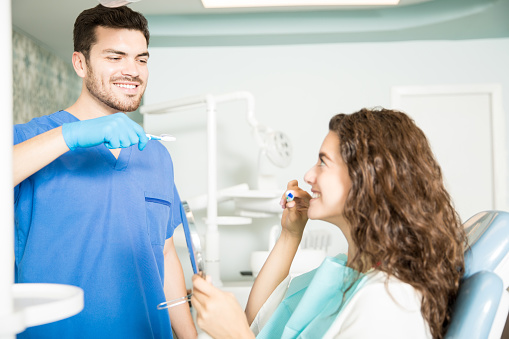 Many people don't know that their oral health can negatively impact their overall body health. Your oral health is closely linked to your entire body's health. Good oral health enables the whole body to function appropriately, while poor oral health can lead to health concerns in other body parts. Here are ways in which your oral health affects your overall body health:


Respiratory Infections

Poor oral health encourages the accumulation of harmful bacteria in the mouth. When you inhale these bacteria for an extended period can cause pneumonia and lung infections.


Cardiovascular Disease

Poor oral hygiene can lead to bacteria growth in the mouth. This will cause gum inflammation and infection. The inflammation can get into the bloodstream and enter the heart arteries which will damage the arteries and lead to endocarditis and atherosclerosis. Endocarditis is where the heart's inner lining gets inflamed or infected. Atherosclerosis leads to a reduction in blood flow. These conditions interfere with the functioning of your heart.


Diabetes

Diabetes patients are susceptible to periodontal disease. It's a never-ending circle. Periodontal disease can gradually increase blood sugar levels, making it hard to control diabetes.


Pregnancy and Birth Complications

Pregnant women should observe all aspects of their health, including oral. Poor oral health can affect the growing fetus and lead to low birth weight. Besides, harmful bacteria in the mouth can get into the bloodstream and ruin the fetus.


Kidney Disease

Chronic kidney disease patients are prone to gum disease. Bacteria in the gums produce dangerous toxins that can travel to the bloodstream and affect the kidneys.


Dementia

Bacteria from gingivitis can get into your brain via nerve pathways or blood circulation, perhaps contributing to Alzheimer's disease. People with advanced gum disease might complain of memory loss. Thus, it is important to treat any signs of gum disease early enough.