Should I Get Implants?

Mason & North Cincinnati, OH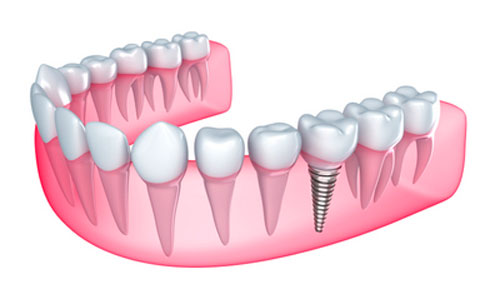 People who are missing a lot of teeth have more options for restorative dental procedures than they have in the past. One of the many great options for tooth replacement is dental implants. If you have been wondering whether dental implants are right for you, here are some important details you need to know before you make a decision.


What Are Dental Implants?

Dental implants represent a way to replace a single tooth, several teeth, or all of your teeth. A dental implant is made of a titanium post that attaches to your jawbone. If you are replacing a single tooth, you'll have one titanium screw with a prosthetic tooth on top. People who choose to replace several teeth that are next to each other may have two or more screws with a bridge supporting prosthetic teeth. If you need all of your teeth replaced, you'll be able to have dental implants as well. There is a procedure called All-On-Four that can replace all of your teeth on four implant posts.


Do I Qualify for Dental Implants?

While dental implants can fit a variety of restorative dental needs, they aren't for everyone. Here are some criteria you need to fit if you want implants.

First, your gums and jawbone need to be healthy. If you have gum disease, the disease has to be under control. Gum disease can lead to the deterioration of your gum tissue and can cause infection in your jawbone as well. Because implants have to connect to your jawbone through your gum tissue, both need to be reasonably healthy.

Second, most dentists will not do dental implants until the patient is over 18. There is no upper age limit, so even if you are 75 years old or older, you are eligible for implants.

Third, you cannot be a smoker. Smoking delays healing and may cause your implant to fail.

Fourth, there are some chronic illnesses, such as Parkinson's disease, and medications, such as blood thinners, that make implant surgery risky for some patients. A dentist will be able to tell you definitively whether you'll qualify for implants.