The Role Of Fluoride In Preventing Gum Disease

Mason & North Cincinnati, OH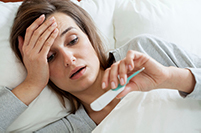 Fluoride exists naturally in soil, plant, rocks, air, and even in water. The primary role of fluoride in individuals is to improve their dental health. This article analyzes the role of fluoride in preventing dental disease.


How Does Fluoride Help In Improving Dental Health?

The enamel is essential in ensuring that your teeth don't decay. However, bacteria may weaken the teeth' enamel by producing acids that eat at the minerals in your teeth's enamel. This loss of minerals is known as demineralization, and it makes your teeth vulnerable to bacteria which cause cavities.

Fluoride helps mineralize the tooth enamel, preventing cavities and reversing tooth decay. Also, fluoride can help reduce the bacteria's ability to produce acid detrimental to the teeth' enamel. Fluoride also assists in reducing inflammation in the gums. The inflammation tends to increase the rate at which gum disease develops. Fluoride can work to help minimize swelling in your gums. Thus this substance is ideal for the health of your gums.


What Are The Sources Of Fluoride?

Fluoride can be found in your mouthwash and toothpaste. Sometimes, it can be in your drinking water. In some areas, the government may put in initiatives to help promote dental health by adding fluoride to public water. You can apply fluoride either topically or systematically. Topical application is done using topical fluorides, including gels, mouth rinses, and gels. But your dentist can recommend the best option for you. But it is also advisable to regulate your fluoride intake. Too much fluoride can damage your teeth.

In conclusion, fluoride can help prevent gum disease, and it does so mainly by strengthening your enamel. Also, fluoride can prevent gum disease by preventing inflammation. Please note that applying fluoride should not replace other dental care habits, such as brushing and flossing, but instead complement the habits.