Diabetes and Oral Health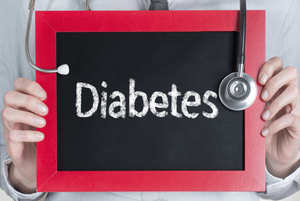 Diabetes is a disease that hampers the body's capability to metabolize blood sugar, leading to an increase in glucose levels in the bloodstream. You may be aware of the consequences of diabetes on the body but most do not know how it impacts your oral health. Below we look at how it impacts oral health.


Risk of gum disease

Diabetes could have a substantial impact on oral health since it increases the chances of getting gum disease. Diabetes patients are the most vulnerable to bacterial infections due to a weakened immune system, making it easy for microbes to thrive in the mouth. As a result, gum diseases may develop due to low saliva production.


Dry mouth

Excessive amounts of glucose in the bloodstream can reduce saliva production in our mouths. High levels of glucose produce toxic acids that are responsible for breaking down saliva production. Saliva is necessary for maintaining oral hygiene since it washes away the food particles and breaks down the acid that caused tooth decay.


Chances of fungal infection

Moreover, diabetes patients are susceptible to fungal infections like thrush. Thrush is a fungal infection that leaves white patches inside a patient's mouth, eating and speaking is hard in these cases. This rush accumulates in the patient's mouth due to the high blood sugar levels that foster fungal growth.


Visit us

Diabetes has a vast effect on a person's oral health. Patients with diabetes should be extremely vigilant and diligent to maintain perfect oral health. This includes brushing at least twice (morning and evening), flossing, and using mouthwash before brushing. Dental visits are also necessary for such patients, as it allows the doctor to keep tabs on the situation. In this way, the chances of developing gum disease and tooth decay are reduced. Other oral health issues that are associated with chronic issues are also eliminated.