How Poor Oral Health Can Increase Your Risk of Oral Cancer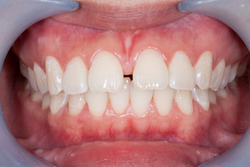 We are aware of the golden rule: Brush your teeth twice a day and floss every day. All rules come with rewards when followed to the latter, as well as consequences when ignored. If you are keen on maintaining proper oral health, then you will enjoy years of shiny white teeth, strong gums, and fresh breath. On the other hand, if you are ignorant of the golden rule and only floss when it's convenient for you, then get ready for some health implications. These range from as mild as bad breath to losing teeth and even oral cancer.


What Are Some Of the Bad Oral Hygiene Practices That Cause Oral Cancer?

Top on this list is consuming a lot of sugar. The second dangerous thing is consuming alcohol and smoking or chewing tobacco. Most of the people who suffer from oral cancer are reported to have been regular consumers of one or all of these products. These sugars are responsible for causing dental caries commonly known as tooth decay. Eating foods that have too many acids is equally detrimental.


What Are The Dangers Posed By These Practices?

When plaque (microbial biofilm) forms around the teeth, it converts the free sugars into acids which in turn are responsible for dissolving dentine and tooth enamel over time. Without regular cleaning and removal of the plaque, one remains exposed to oral cancer as the teeth begin to loosen and eventually fall out.

The first thing you need to do to ensure that you keep yourself healthy is brush and floss regularly. This helps reduce the buildup around your teeth. Second, you need to discuss the condition of your oral health with one of our doctors and get to know what foods are not a threat. Pay us a visit at our clinic and get your mouth thoroughly cleaned every month or two.