How Often Does Gum Disease Come Back After Treating It?
Posted on 7/27/2020 by Martin Periodontics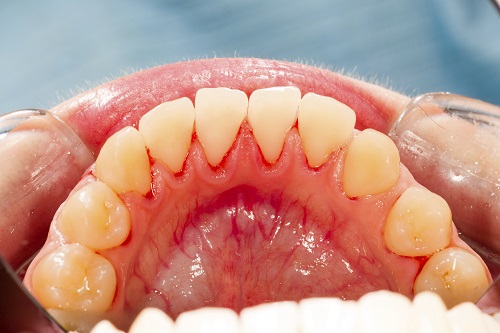 Gum disease occurs when plaque buildup on your teeth and gums. Although we can treat your gum disease for you, we can't cure it - nobody can. Instead, you must remain vigilant in practicing good oral hygiene habits or else it'll easily come back. This is because there's literally no way to prevent plaque from accumulating, regardless of how diligent you are.


How Soon Gum Disease Returns


Unfortunately, it's possible for you to suffer from gum disease again just 2 - 4 months after you've had it treated. This is why several months of maintenance therapy is so important. It's during this time that we must work together to prevent recurring gum disease.

Throughout the time of your maintenance therapy, we'll periodically check your teeth to see if plaque has built up or if you have any other problems occurring. We will also measure the pockets around your teeth, x-ray the bones under your teeth, and discuss your oral hygiene habits with you. How frequently these visits will occur is something we will discuss with you on an individual basis.

The most important factor in determining whether or not your gum disease will recur is actually you. It's important for you to brush and floss your teeth at least twice daily. We can help reinforce these good habits when you visit with us for your maintenance appointments.


Managing Recurring Gum Disease


There are many treatments available for gum disease. The one that's right for you will depend on how severe your case is. If yours is mild, you won't need surgery, but may require either scaling or planing and antibiotics. However, when it's more advanced pocket reduction surgery or grafting may be required. When you have any questions or concerns about this, make sure you contact our office and schedule an appointment so we can promptly address them for you.