Ways to Make Eating Easier as You Adjust to a New Bridge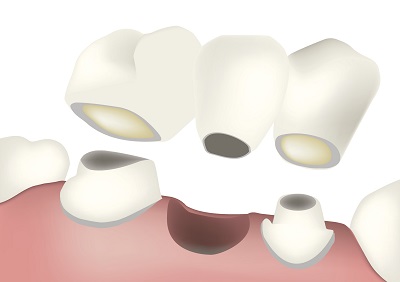 Wearing a new bridge for the first few days comes with various challenges. One of them is eating. Even though you should expect to eat without any problems, eating and chewing require practice as you adjust to a new bridge. Below are a few tips on ways to make eating easier with a new dental bridge.


Start with Soft Foods

You are advised to start with soft foods so that your gums and dental bridge can get used to the motion of eating. These include foods such as scrambled eggs, boiled rice, and mashed potatoes.


Cut Food into Smaller Pieces

Make sure you cut your food into small pieces to make it easier for you to chew using your new bridge. Large chunks of food are not only difficult to eat, but could also compromise the structure of the bridge when you are eating.


Chew Your Food Slowly

The rule of thumb after undergoing any dental procedure is that you should always chew your food slowly until your jaws and gums adjust to new prosthetics. The same applies when eating with a new dental bridge.


Keep Away from Hard or Sticky Foods

Hard foods such as nuts, popcorn, chips and sticky foods like gum and caramel are not ideal for you, particularly if you have a new bridge. These foods could damage the restorations or get stuck between the restored teeth, making it difficult for you to eat properly.


Chew from Both Sides of the Mouth

After a dental bridge procedure, you could be tempted to eat with one side of the mouth (the unaffected side). However, doing so could cause more harm than good. Eating with one side may cause the bridge to slip due to the pressure exerted on one side.


Need Help? Get Assistance by Visiting Our Dental Office

Following the above tips can make it easier for you to eat as you adjust to a new bridge. If you are still having trouble eating with your new bridge, make a point to call us or visit our dental offices as soon as possible.