Understanding an Uncomplicated Crown Fracture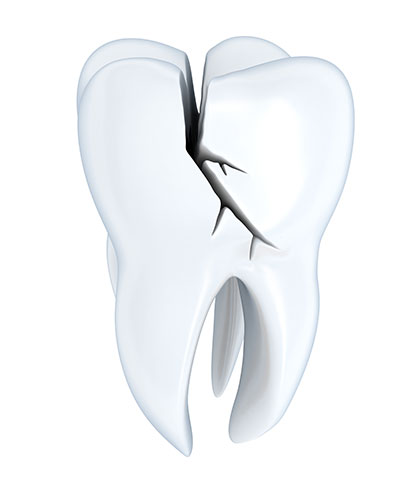 An uncomplicated crown fracture refers mainly to when there is damage or trauma to the enamel and/or dentin structure of the tooth, but not so much the pulp. There is no serious root damage either, meaning that surgery should not be necessary. This is basically a cosmetic fix, but one that still needs to be taken care of as soon as possible. As with any other dental health issue, ignoring it can lead to further complications down the road.


Possible Causes of Fracture

Any number of activities or accidents could result in an uncomplicated crown fracture. Such common causes are a sports related injury or impactful accident, such as falling down, running into a low hanging object, or hitting your mouth on something. It is not rare at all to see this type of incident in both children and adults, and as a general rule it is nothing to worry about as it can be easily corrected.


Possible Issues Arising as a Result

Even though this isn't something that would constitute a dental emergency, it is also not something that should be ignored. It can have a significant impact on several functions of the mouth when left unattended, including speech, chewing, and appearance, as well as overall self-confidence. The corrective measures taken are cosmetic in nature, noninvasive, and can most times be completed in one visit. The smaller fractures can usually be smoothed and evened out, and larger ones are usually fixed with fillers and/or dental cement. There really is no reason to delay.

To have a crown fracture, or any other dental issue looked at by our highly skilled oral health professionals, please call or come by our office as soon as you are available. We would be glad to get you, or your loved one's problems taken care of.