How Dentures Can Increase Your Odds of Bad Breath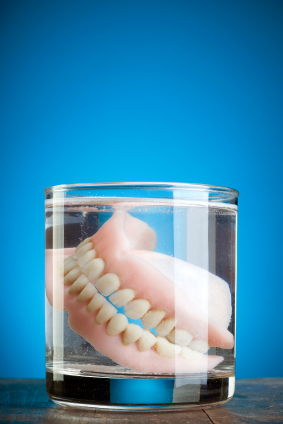 If you wear dentures, you need to clean them regularly to reduce incidents of halitosis or bad breath. Sometimes, denture wearers get a little lax about cleaning their dentures. When this happens, they can experience an odor problem with their breath.


Keeping Your Breath Fresh and Clean

The best way to ensure against bad breath while wearing dentures is to practice a regular routine of good oral hygiene. Therefore, when cleaning your dentures, soak them, brush them, and rinse them. By soaking your dentures with denture cleaning tablets, you can remove the odors that cause bad breath. Use a soft-bristled dental brush or regular tooth brush with a super soft brush head to clean your dentures. Always use a soft brush, as dentures are usually made of acrylic, which can scratch easily. Also, let them soak at night so you can reduce mouth and gum soreness and keep the prostheses from drying out. Always rinse your dentures before placing them back in your mouth. Use tepid water, as boiling water or water that is too hot can warp the material.


What Else Can Happen to Cause Bad Breath?

You also need to secure your dentures with a good adhesive. Otherwise, food can get stuck between the gum and denture. When this happens, the food can produce sulfur compounds that can cause the breath to smell when you exhale. Therefore, to ensure better oral health and cleaner smelling breath, you should make sure your adhesive works well.

Do you wear dentures and have a problem with halitosis? If so, one or more of the above tips may help. If you do follow the above advice but still have bad breath, you may have an underlying health problem. Give us a call today if you have questions about wearing and caring for your dentures. Any concerns you have with caring for or repairing your dentures should be addressed immediately.