If You Have Dentures, Can You Still Get Gum Disease?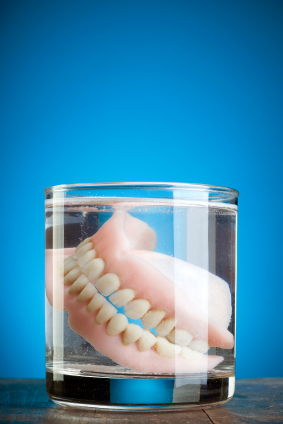 After suffering from periodontitis, a serious form of gum disease, many patients opt for dentures, in order to replace the teeth lost from the oral complication. Since the symptoms of periodontitis seem to directly affect the teeth, is it still possible to get gum disease when you have dentures? The answer to this is yes, it is still possible. This is because gum disease is a complication that develops due to a lack of oral care in the mouth. The lack of hygiene allows bacteria to grow and destroy the gums. This means it is entirely possible to develop gum disease with dentures.


Developing Gum Disease With Dentures

Some people may believe that you cannot develop gum disease with dentures because there are no teeth to be affected by the oral complication. This is in fact not true, but it may make the gum disease more difficult to detect. Periodontitis causes wobbly teeth and tooth loss, two major symptoms that will not be apparent in denture users. However, a denture user could still be experiencing bone loss, gum recession and gum swelling from periodontitis.


How to Prevent Gum Disease if You Have Dentures

The most effective way to prevent gum disease from developing is by having an excellent oral care routine. Denture users need to make sure they are cleaning their dentures every time they brush their teeth. You can do this by using a brush and a denture cleanser to remove any food debris. Attending biyearly appointments at our office will allow us to give your oral cavity a professional cleaning and teach you how to maintain your oral health. We can give you tips on how to limit your chances of developing gum disease. Many patients choose to use mouthwash after they have brushed their teeth, although it is not necessary. To book an appointment with us, contact our office today.