Which Are Better - Dental Implants or Dentures?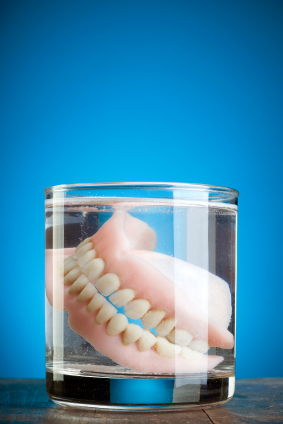 From a clinical standpoint, dental implants prove to be better or a more permanent restoration than dentures. The following information details why this is the case.


Why Dental Implants Are Considered Better Dental Restorations

Ask any dental professional or periodontal professional about implants or restorations, and he or she will steer you toward implants, provided your gums are healthy and you have enough bone to anchor the restorations. Implants serve as artificial roots, which lay the foundation for filling in the gaps in a smile. Dentures, on the other hand, fill in the dental arch of an edentulous patient, thereby making it easier for him or her to chew or eat. However, dentures also can lead to bone shrinkage or bone resorption, which makes relines of dentures a frequent necessity.


How Dental Implants Prevent Bone Resorption

Dentures accelerate bone resorption because they place pressure on the underlying bone. In turn, a denture wearer's facial structure will continue to collapse. Because of resorption, we must realign the dentures, or make them thicker, to compensate for the additional bone loss. Dental implants are considered substitute tooth roots. Therefore, they can provide the same measure of protection as a normal tooth's root. In some instances, you may have the best of both worlds, or dentures and implants. All-on-4 denture restorations allow you to wear fixed dentures without messy adhesives, as they can be attached to implants. Moreover, the implants are angled so they can be inserted without the need to perform bone or tissue grafting.

Do you currently wear dentures and want to see about getting implants? Perhaps you want to find out how to fill in the gaps in your smile with implants. In either case, phone us to set an appointment so we can consult with you and answer your inquiries. Make up your mind right now to improve the health of your teeth and gums by taking advantage of today's latest innovations in dentistry. Call us to schedule an appointment now.