4 Critical Facts About Gum Recession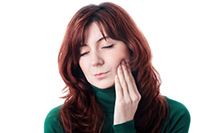 Gum recession is often considered a problem of old age, but that's not always the case. It can happen to anyone regardless of age. It can even affect people with a relatively healthy oral cavity. And this shrinking of your gums is definitely not a minor problem. It can put your dental (and overall) health at risk. Here are four critical facts about gum recession that you should know to be better equipped to deal with the problem.


Periodontal Disease is the Most Common Cause of Gum Recession

One of the most common causes of gum recession is periodontal disease. The condition involves a bacterial infection that results due to the buildup of plaque. Eventually, it weakens the attachment of your teeth to the gums, which leads to recession.


There are Other Causes as Well

While periodontal diseases such as gingivitis and periodontitis may be the most common cause of gum recession, there are other causes as well. In fact, when you try and do too much of a good thing to your oral cavity, it can disrupt the balance within and lead to gum recession. When you brush your teeth too hard or too frequently, you can end up damaging your gums that can lead to recession.

Moreover, the condition can also be genetic. If you have inherited certain genes from your parents that make your gums more susceptible to gum diseases, you may be at a greater risk of gum recession.


Treating the Disease Early Produces the Best Results

Gum diseases may go unnoticed, especially in the early phase. However, early detection is the key to shorter and more effective treatment for gum recession. As soon as you see notice swelling in your gum or if they bleed while brushing, schedule an appointment with your dentist.


Grafting Could be the Solution to Extreme Gum Recession

While mild cases of gum recession can be treated with oral and topical antibiotics and mouthwash, grafting may be the solution in case of more advanced disease. Using specific grafting techniques, Dr. Martin at Martin Periodontics may still be able to restore lost tissue. Again, it is a procedure that we only recommend for extreme gum recession.

If you are struggling with gum disease or gum recession, wait no more. Call us now at (513) 445-4282 and schedule an appointment.