What Are Peri-Implant Diseases?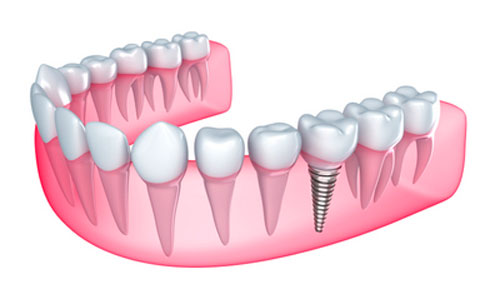 Peri-implant diseases refer to inflammation of the hard and soft tissue surrounding dental implants. If left untreated, they can result in dental implant failure. This article discusses causes, risk factors, and the two types of peri-implant diseases.


Causes of Peri-Implant Diseases

Peri-implant diseases are a result of bacteria buildup around the base of a dental implant and along the gum line. This can be due to a number of factors, the most common of which is poor oral hygiene. Other factors include smoking, diabetes, and moderate to severe periodontitis.


Symptoms of Peri-Implant Diseases

Symptoms are similar to those seen in periodontitis. Patients suffer from swollen, red gums that are extremely tender. Brushing and flossing usually results in bleeding and patients often suffer from bad breath or report a bad taste in their mouth.


Types of Peri-Implant Diseases

Peri-implant diseases can be divided into two main types – peri-implant mucositis and peri-implantitis.


Peri-Implant Mucositis

This consists of soft tissue inflammation around the dental implant. While it does not include bone loss, it is a precursor to peri-implantitis which affects the bone. Early detection is extremely important so that treatment can take place and prevent the progression to peri-implantitis. At Martin Periodontics, Dr. Martin and our team of specialists can help reverse it if it's caught in time.


Peri-Implantitis

Peri-implantitis refers to inflammation of the gums around the soft tissue surrounding the dental implant. However, this is seen in combination with bone deterioration, like in periodontitis. Because this can lead to dental implant failure, treatment is urgently required. This type of peri-implant disease normally requires surgical treatment.

If you're concerned about peri-implant diseases, call Martin Periodontics at (513) 445-4282 to make an appointment. Dr. Martin and our team of specialists can discuss the issue in length and suggest treatment or prevention methods that are suitable for your unique situation.