Untreated Gum Disease Could Lead to Problems with Breathing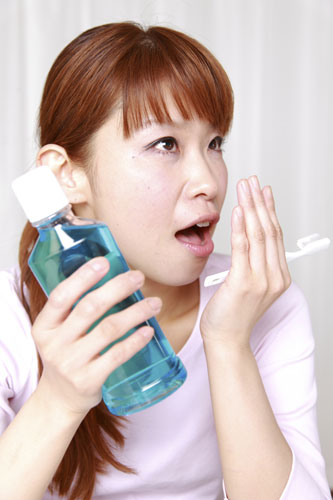 Gum disease is not something that will resolve itself without some type of intervention. Therefore, it should never be left untreated. If you have bleeding gums, gingival swelling, or tooth pain, you need to schedule a comprehensive periodontal evaluation.


Gum Disease Progresses When Left Untreated

While gum disease may seem harmless at first – gums that slightly bleed and minor redness, it continues to advance over time. For example, if a gum infection leads to an abscess, the infection can spread, which can trigger a condition called sepsis. If sepsis develops, the body can start to break down and the patient can experience difficulties with breathing. That is why you should never discount the dangers of not treating either gingivitis or periodontitis.


How We Can Help

To ensure the best gum health, we insist periodontal patients get comprehensive periodontal evaluations each year. By taking this step, a patient can stay on top of things with respect to periodontal treatments and prevention.


Periodontal Therapies

To prevent complications with gum disease, we can offer one or more treatment options. It just depends on the severity of the infection. We often provide scaling and root planing (SRP) or may recommend gum grafting if the gums have pulled away from the teeth. As long as you recognize you have an infection and treat it, you can avoid complications. Also, respiratory difficulties develop because the germs causing gum disease get into the bloodstream, which can travel to other parts of the body, including the lungs and the heart. In fact, research shows that the same germs that cause gum infections have been found in the tissues of the lungs and have been linked to heart ailments, such as coronary artery disease (CAD), atherosclerosis, and cardiomyopathy.

Would you like to learn more about gum disease treatments or getting a Comprehensive Periodontal Evaluation (CPE)? If so, give us a call today. We can schedule an appointment at a time that is convenient for you.