Juice Can Make Gum Disease Symptoms Work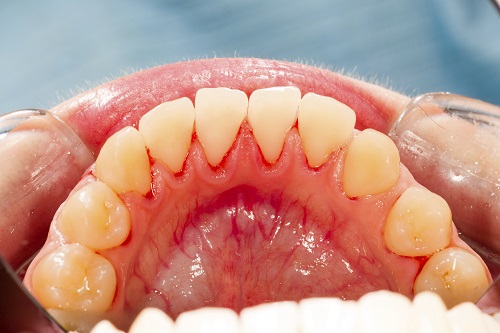 Most people believe that juice is healthy and gives the body important nutrients. On the other hand, soda is discouraged because it is thought to be acidic and could affect the teeth. However, what most people don't know is that juice can also be harmful to the teeth and gums, especially when consumed on a daily basis. Here are reasons why juice can cause gum disease.


How Juice Can Cause Gum Disease

There several factors that make juice a potential cause of gum disease. One of the factors is the high levels of acid and sugar in these drinks. As much as juice is thought to be healthy, it has high levels of sugar and acid that could cause gum disease. When there is too much sugar in your mouth, bacteria will easily feed on it and cause oral conditions like gum disease and tooth decay. When compared to natural fruits, the juice is worse. This is because it sits on your teeth for a longer time before it goes away. On the other hand, fruits can help clean your teeth when you bite into them.

The high acidic levels in juice are also something to worry about. The acidic conditions will wear down the tooth enamel, weakening the tooth structure. Once the enamel is damaged, it cannot be restored. As a result, your teeth will lack the necessary protection against bacteria. This increases the risk of gum diseases and other oral conditions. Therefore, if you have to drink juice, you should do it in moderation. Drinking juice on a regular basis can easily damage your gums and teeth.

Furthermore, when drinking it, you use a straw to limit its contact with your gums and teeth. This will also help reduce the effects of high acidic levels. Visit our offices for more information on the effects of juice.