Why Do Bacteria Result in Swollen Gums?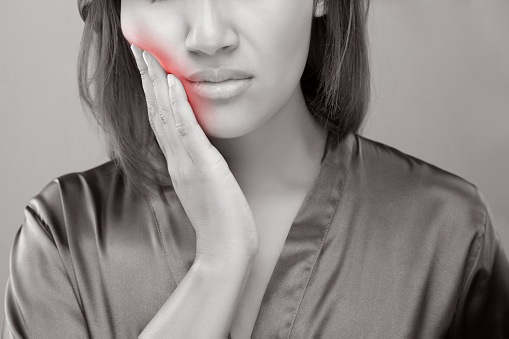 Your gums are very important to your health. The gums are made of a firm tissue that covers your jawbone, and this tissue is full of blood vessels. Swollen gums may appear to protrude or bulge out and usually begins where the gum meets the tooth. Swollen gums may also appear redder than their normal pink color. There are different causes of swollen gums, which can be referred to as gingival swelling. It is important to understand why you gums may become swollen and what you can do to help prevent them from swelling in the first.


What Causes Swelling?

The most common cause of gum swelling is gingivitis or gum disease. Gingivitis is often caused by poor oral hygiene. Plaque builds up on the gum line and teeth if there isn't appropriate oral hygiene. Plaque is a bacteria, and food particles build up on the gum line and teeth. If the plaque remains there, it turns into tartar, which is hardened plaque. Swelling can also happen during pregnancy because the rush of hormones increases blood flow, which may create swelling in the gums. Furthermore, malnutrition and infection can also cause swelling in the gums.


Treatments for Swollen Gums

Depending on the cause of your swollen gums, there may be different treatment options available. Our periodontists may prescribe an oral rinse that will help reduce plaque and help prevent gingivitis. A common treatment for gingivitis is also scaling and root planing, and with more severe cases, surgical options may be necessary.

There are many causes of swollen gums, most involving a bacteria that is in the wrong place for the wrong amount of time. If you have questions about swollen gums or your gums have been swollen for a long duration, or you believe your swelling is severe, please don't hesitate to call our office.