What is a Dental Implant?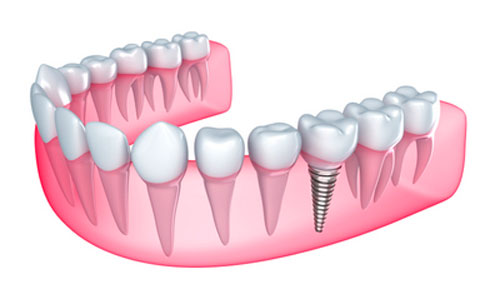 A dental implant is surgically attached to the jaw and is below the gum to create a space for attaching the false or synthetic teeth. The Dental implant has a metal post that is screwed into the jawbone and later fuses with the bone to provide attachment and create a space for the synthetic teeth. The process of fusing the jawbone and the metal post is known as osseointegration.


Who Needs a Dental Implant?

You are a candidate for dental implants if you have missing teeth, decaying teeth, and crowded teeth. Dental implants placement allows you to maintain that perfect smile and that physical appearance. If you happen to have missing teeth or teeth then this is what you need. If your jawbone is final in the growth process then it is okay for you to have a dental implant. You are a good candidate for the implant too if the oral tissues are healthy, you will not wear or cannot wear dentures, want to improve speech, do not smoke tobacco, and if you have enough bone that can allow for some processes like bone grafting.


What to Expect during Dental Implant

The Dental Implant procedure is an outpatient procedure, it requires surgery performed in various stages and between the healing processes. The steps for the dental implant procedure are removal of damaged tooth or teeth, Preparation of the jawbone if you will go through the grafting process. There is the placement of the implant and later healing and growth of the bone. After this happened the abutment placement and synthetic tooth placement are final. The whole Dental implant procedure can take several months from beginning up to finish you need to dedicate some time to allow for the Dental implantation.

If you want to have Dental Implants or want to determine if you are a candidate for the same visit or call us to have much information on Dental Implants.