The Many Different Treatments for Gum Disease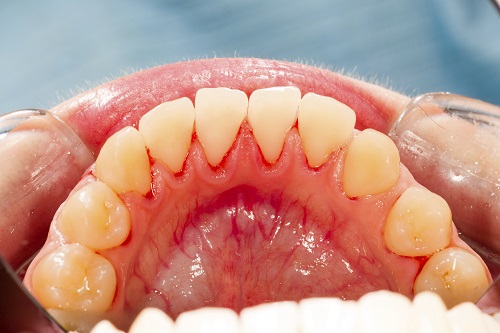 Ignoring the symptoms of gum disease can make a bad situation worse for you. The main goal of treatments for gum disease is to curb the infection from spreading to other areas and deep cleaning the mouth of any harmful bacteria. Depending on the severity of the disease and other health factors, these treatments can change from patient to patient.


Treatments for Gum Disease

A thorough periodontal evaluation will lead our dentists to determine the best way to treat a patient. A patient can be either subjected to surgical procedures to restore damaged tissue or non surgical treatments to suppress bacterial growth. Your overall health and response to previous treatments will also play a crucial part in the current treatments.

Non surgical treatments such as deep cleaning will get rid of plaque and tartar from your teeth. (Plaque is a layer made up of mostly bacteria that covers your teeth) When plaque and tartar buildup reaches high levels, we will remove it with professional cleaning. If there are signs of gum disease, then you may need to deep clean more than once per year. Scaling is another form of deep cleaning which we carry out under local anesthesia where our dentists will get rid of the hardened tartar around the gum line.

In some cases, our dentists might opt to go with antiseptic chips or antibiotic microspheres. These are tiny capsules that we insert into the periodontal pockets which slowly secrete medication into the affected areas over time to get rid of the bacteria. Oral medications such as antibiotic gel and enzyme suppressants are also a common form of treatment for early stages of gum disease.

In later stages of gum disease, our dentists might choose to go with gum graft surgery, where we will take tissues from the healthy part of your mouth to cover up the infected areas to stop further decay. Flap surgery is another form of surgical treatment, where our dentists will lift back the gums to clean out the tartar build up underneath your gum line. If you would like to schedule an appointment for treating gum disease, please contact us today.