Help! I Have Got A Date But My Teeth Are Looking Yellow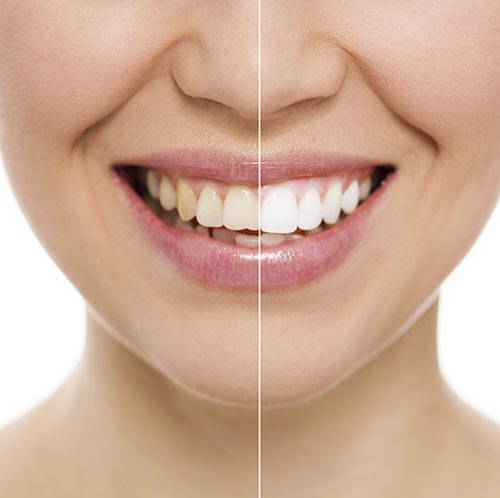 You have made your dinner reservations and have got the perfect outfit. You even know what's on the menu and what you will order. It seems that everything will be perfect on that big date. But a glance in the mirror leaves you with a big worry. Your teeth are a little yellow than they were the last you checked. Perhaps you have been slacking on brushing and flossing or that favorite cup of Joe every morning is finally starting to take its toll on your teeth. Either way, your teeth don't look ready for that crucial first date. But don't fret! Even if you have only a few minutes to leave, there are DIY whitening treatments you can try to transform your smile and give it a last-minute polish.


Apple Cider Vinegar

Fruits contain natural acids and vitamins, some of which have stain-busting power. Apple cider vinegar is one of the ideal components you need to incorporate in your whitening routine. It has abrasives that attack and break down the stains on your teeth. Just dilute the vinegar in a ratio of one part vinegar and three parts water. Mix it with the toothpaste you use and brush as usual. Be cautious not to use this treatment on a daily basis because apple cider vinegar is considered highly acidic and can wash away the enamel.


Baking Soda and Hydrogen Peroxide

It's perhaps one of the oldest recipes for last-minute whitening treatment at home. You can count on it to make your pearly whites appear pearlier and it is easy to make. Just add two dashes of hydrogen peroxide to two teaspoons of baking soda. Mix until it makes a chalky paste then dip your wet toothbrush into that mixture. Now, brush until you notice that the stains have gone away then rinse your mouth.

Maybe, this time you are somehow out of the woods - at least you can now go for your date with a whiter smile, but there is more you can do. These DIY procedures can be a last-minute saver, especially if your teeth are not heavily stained. Nonetheless, many dental procedures do not have DIY options such as these. A professional whitening procedure is the only way you can guarantee yourself a beautiful pearly-white smile. Visit us to get a professional whitening procedure and other treatments to fix your stained teeth, gummy smile, missing tooth, or periodontal disease.