Best Cosmetic Dentistry Treatments?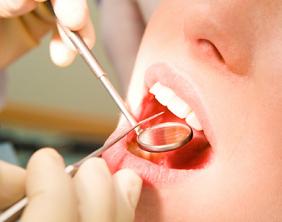 You have to work on your dental health if you want to have a perfect smile and to be able to have a positive and confident appearance. If your dental health is affected, you will be unable to achieve that desired appearance. Some of the factors that can hinder you from having the appearance that you desire include a gummy smile, receding gums, stained teeth, missing or badly impacted teeth. You will require cosmetic dentistry procedures that will assist you in improving your appearance.


Gingival Contouring

This is an effective cosmetic dentistry procedure for people who have a gummy smile. A gummy smile is where there is a lot of gum tissue exposed when you smile. Modern gingival contouring can include laser treatment where the excess gums are removed by an expert and shaped to match the patient's needs.


Composite fillings

If you have dental cavities, then you can consider having composite fillings. The dentist will encourage you to have composite fillings instead of metal amalgams which are a little bit traditional. The composite fillings have the natural color of teeth and they give that look of a natural tooth. If you have traditional metal amalgams, then the dentist will recommend that you replace them with composite fillings. For these composite fillings come to our experienced dental experts.


Braces

If you have crooked teeth, then consider using braces to change the appearance of your teeth and facial features. Braces are ideal and help in the straightening of teeth they give you that beautiful smile that you want and will also ensure that you have straight teeth. Come to our dental practice and we will give you that great smile and straighten those teeth.