What is Same day crowns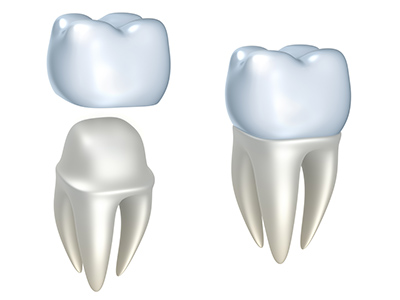 As the name suggests, same-day crowns are made the same day you visit our offices. Same-day crowns are identical to the traditional crowns, but the difference is that same-day crowns are just designed in under two hours. In contrast, other crowns like conventional dental crowns take up to two dental visits to be created in a dental laboratory. Our clinic offers effective same-day crown services to ensure that you get a beautiful smile immediately after leaving our offices.


Same day crown treatment

For the same-day crown on your teeth, you need to make a single visit with our dentist. He or she will use an intraoral camera to generate a three-dimensional image of your damaged tooth. The dentist uses a CEREC machine to create the same-day crown in the office. The dentist then prepares your tooth to bond with the new crown. This process may take at least one hour. The method of getting the same-day crown and traditional crowns seems faster and more reliable as traditional crowns usually take two hours to complete.


Benefits of same-day crowns

Same-day crowns are convenient compared to traditional crowns. Just a single visit to the dentist secures your crown. Traditional crowns are known for taking to come after you enquire about them. Also, same-day crowns are known for their comfort. They require less injection compared to the other crowns, thus less pain. Digital scanner is much more comfortable than traditional imprints to create the model.


Same-day crowns vs. traditional crowns

When it comes to choosing between these two types of crowns, same-day crowns outweigh traditional crowns in convenience, quality, and comfort. On the other hand, traditional crowns are known for their durability and different types of material to make them. For consultation on what product to choose, we will be happy to offer help. Reach us to schedule a consultation or treatment session with our dental experts.