The Vital Recovery Period For The Dental Implant Process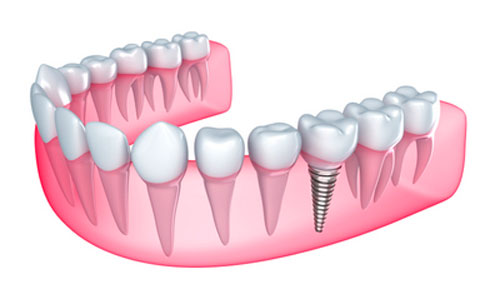 Dental implants are an amazing treatment option if you have missing or lost teeth. What makes implants unique among other restorations for missing teeth is that the post or screw is placed directly into the jawbone. After treatment, the root piece of the implant feels and works like a natural tooth.


Osseointegration of Dental Implants

The fixture piece is able to fuse directly to the jawbone in a natural, biological process referred to as osseointegration. This is possible since the root piece is constructed from titanium, a biocompatible alloy that your body does not see as unnatural or foreign material. Once inserted into the jawbone, osseointegration allows new bone tissue to start growing along and around the implant fixture, hence melding with it and holding the implant screw permanently into place.


Health Conditions that Can Affect Implants

Sometimes, people with certain health conditions or lifestyle habits are not advised to receive implant treatment. It is believed that the habits or conditions they have may interfere with the process of osseointegration. As a result, the implant treatment may fail. Indeed, this has been true for people who drink, smoke, or have diabetes.

Although nowadays there is plenty of success in placing dental implants among patients with these habits and risks, the truth is that the likelihood of failure was higher in the past than for people who do not have these risk factors. With improved technology for dental implants and more an understanding of the relationship between implants and certain health conditions, dentists are now more likely to successfully place implants among these patients.

If you are diabetic and need implant treatment, contact our periodontal team. We will carefully evaluate you for implant placement. If your diabetes is uncontrolled, we will ask you to first get it managed by your doctor before we proceed with the treatment. All in all, you can still get implants even if you have diabetes. Schedule your appointment to start your treatment.