Dental Pain Management Approaches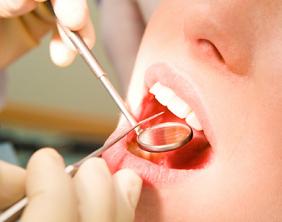 Sometimes referred to as opioid pain relievers, narcotics have been used for a long time to help patients ease severe pain arising from disease, trauma, or surgery. Healthcare professionals such as physicians, oral surgeons, general surgeons, and doctors continue to prescribe narcotics regularly. While these drugs may be effective at reducing pain, they do come with one serious downside – they are addictive when people abuse them or use them for an extended period of time. Dentistry patients, especially those with severe jaw pain and chronic toothaches, use these drugs. Also, dental professionals may prescribe the drugs to patients who receive oral surgery procedures to help manage pain at home.


Narcotics Alternatives

Although addiction often starts from the use of illegal drugs such as heroin, it is also possible that prescriptive narcotics such as oxycodone and morphine could set off an addiction path. As a result, healthcare professionals including dentists are looking for alternatives to opioid pain killers and new protocols for managing pain. This initiative has led to a new approach among dental professionals. Prosthodontists, orthodontists, periodontists, oral surgeons, and other dental specialists are now using non-addictive, non-steroidal anti-inflammatory drugs popularly known as NSAIDs as a first choice in managing pain. What this means is that narcotics are only reserved for more acute situations.

People have routinely used NSAIDs such as ibuprofen, acetaminophen, and aspirin to manage mild to moderate pain. Dental professionals have also found that these drugs are also effective at managing pain, particularly after dental procedures or minor surgical procedures. NSAIDs have fewer side effects compared to narcotics, and people can obtain them without a prescription.

The new approach in the use of NSAIDs to manage moderate pain shows that alternating acetaminophen and ibuprofen can boost the pain relief effects significantly. As such, NSAIDs can be used to manage pain and discomfort in most after-care situations where dental professionals would previously have prescribed narcotics. Following a combined usage of NSAIDs, dental specialists can further restrict the use of opioid pain killers to only severe pain management situations. To get more information about dental pain management and why combined NSAIDs usage is a better choice, contact our office or schedule an appointment.