Gum Treatments for Periodontal Disease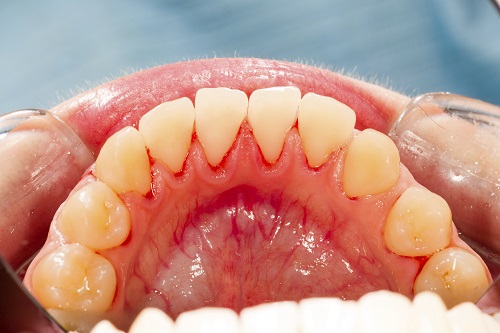 Periodontal disease occurs when the gums supporting your teeth become infected and weak. This differs from a cavity which occurs when tooth enamel is destroyed. In turn, it can lead to losing teeth which can be extremely detrimental to your health because it can increase your risk of serious diseases like heart disease, stroke, and diabetes. However, these teeth gums can be successfully treated using medications and surgical and non-surgical procedures. Here are the most common available gum treatment procedures:


Non-Surgical Periodontal Therapy

The most common gum treatment for mild to moderate periodontitis is non-surgical periodontal therapy, which involves scaling and root planning (SRP). SRP is the most effective periodontal treatment, but it can be painful and cause bleeding.

Scaling removes plaque and tartar (hardened plaque) from the tooth surfaces, while root planing smoothes rough spots on your teeth that can trap food particles and hasten decay. After completing this process, your dentist will apply a local anesthetic and cleanse the area again before applying a bandage or dressing.


Surgical Treatments

If you have periodontal disease that hasn't responded well to other treatments, your dentist may recommend surgery. The goal of surgery is to help you avoid tooth loss by improving the health of your gums. Surgery is usually performed under local anesthesia and takes about an hour or two, depending on how much work needs to be done.


Medications

Medication can be used to treat some forms of gum disease, although it's not always successful. Antibiotics may be prescribed to treat infections caused by bacteria, while antiseptic mouth rinses can help clean out any plaque build-up on your gums and teeth. Most people find these treatments helpful in preventing further problems from developing.


Dental Implants

Dental implants are synthetic replacements for missing roots that attach permanently to the jawbone using titanium screws inserted into the bone beneath your gums. After an implant has been placed, artificial crowns are attached over it to simulate natural teeth.