All You Need to Know About Periodontal Disease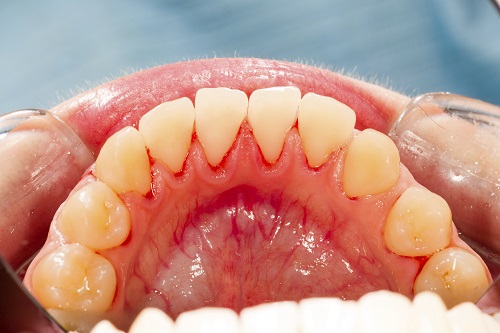 Oral health is an important part of your overall hygiene. Like your other body parts, your teeth require a regular oral check-up. Unattended oral health will lead to complications on your gum, teeth, and tissues, leading to serious dental issues. If such conditions are left untreated, they may damage your teeth, affecting your oral functioning. Therefore, it is essential to understand periodontal diseases and their treatment options.


What Is Periodontal Disease

Also known as gum disease, periodontal disease is a bacterial infection in the tissues and gums supporting your teeth. Mostly, this is caused by the buildup of tartar and plaque, which complicate the disorder. The most common cause of the infection is improper dental hygiene, like irregular teeth brushing and flossing.


Different Types of Periodontal Diseases

There are different stages of periodontal disease. This may include periodontitis and gingivitis. The main cause of the condition is the building up of plaque at the gum line that causes inflammation. When unattended, your gums swell and appear red. Moreover, you can experience bleeding while flossing and brushing your teeth. In addition, leaving the condition untreated will lead to severe periodontitis.

[
What Are Treatments of Periodontal Diseases

When you have periodontitis, you need to follow the right treatment. Periodontal treatment will depend mostly on the severity and type of disease affecting you. Before treatment, the specialist must evaluate the periodontal disease and develop the right treatment plan. The kind of treatment chosen will be required to match the infection stage.


Who Should Go for Periodontal Treatments

If you have an advanced bacterial infection, you may require the help of periodontists. The specialist uses the best procedures like intensive therapy that can save your teeth from extraction. The right treatment will reverse gingivitis to ensure your gums and teeth are healthy. Also, periodontal root planing and scaling can be recommended to clean the hard areas to reach.