What are the Surgical Treatment Options for Periodontitis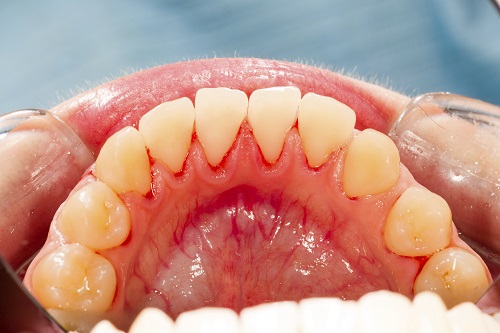 Your dentist may propose surgery if you have a significant gum infection known as periodontal disease. This operation can help eliminate germs from behind your gums, make cleaning your teeth simpler, realign the bones that support the teeth, and stop potential gum deterioration.

Your doctor will evaluate which surgery or procedure is best for your condition. Periodontitis treatment tries to prevent further disease advancement by lowering the risk of losing teeth, reducing symptoms and perceptions of the disease, possibly restoring damaged gingival tissue, and providing knowledge on how to have healthy periodontal tissues.


Invasive Periodontal Procedures

For most patients, the first type of periodontal therapy is gingival flap surgery, also known as gum lift surgery. It consists of gingivoplasty and gingivectomy procedures. The gums are recontoured during gum lift surgery to enhance the smile's appearance. Gingivoplasty is a procedure that reshapes the gum tissue to remove the unhealthy soft tissue from the pocket's wall. On the other hand, Gingivectomy is a procedure used to recontour gum tissue that has lost its typical shape. It entails the excision of the entire area of the gum tissue, not only the diseased tissue.

Mucogingival surgery is a type of periodontal surgery that is more difficult. Dentists commonly use this surgery to treat advanced periodontal gum disease, especially when unveiled root surfaces need to be covered. This surgery is also recommended for patients with removable dentures, primarily to widen the oral vestibule and shift-free.

Finally, osseous surgery, like mucogingival surgery, is an advanced periodontal disease treatment that focuses on managing periodontal gum disease damage. It is based on the concept that periodontal gum disease will be resolved if the bone and gums have the same contour. It involves the treatment of bone tissue, notably reshaping or repairing its definitive version, as the term implies.