Why Periodontal Disease Is More Than Just Bad Breath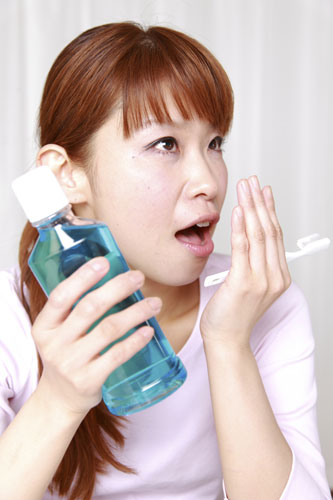 Periodontal disease is a severe condition that can cause a lot of damage to your teeth and gums. In addition to causing bad breath, it can also lead to tooth loss, heart disease, and other health problems. Here is what you should know.


What Are Periodontal Diseases?

Periodontal diseases are gum infections that erode the support for your natural teeth over time. Plaque is a layer of food waste, germs, and saliva that adheres to the teeth. If plaque is not removed, calculus develops (tartar). When plaque and calculus are not removed, they begin to destroy the gums and the bone that supports your teeth. Gingivitis is a kind of periodontal disease that is mild. Your gums may get swollen up and red, and they may bleed readily. Periodontitis can develop if gingivitis is not addressed. Plaque can spread and build below the gum line over time. Plaque bacteria create toxins that hurt your gums. Your body responds by attacking the bacteria and the healthy tissue around them. This eventually destroys the bone and connective tissue that support your teeth.


Health Implications of Periodontal Disease

Aside from causing bad breath, gum disease has been linked to several other health problems. These include heart disease, stroke, diabetes, and more. Research has shown that those with periodontal disease are more likely to suffer from heart disease than those without it. It is not yet apparent, but it is thought that the bacteria from gum disease can enter the bloodstream and cause inflammation in the arteries. It can eventually lead to a heart attack or stroke. Gum disease has also been linked to diabetes. People with diabetes are more likely to develop periodontal disease, and people with periodontal disease are more likely to develop diabetes. It is not yet clear, but it is thought that the inflammation caused by gum disease may make it harder for the body to control blood sugar levels.

In case you think you may have gum disease, it is essential to see our dentist as soon as possible. They will be able to assess your condition and recommend the best course of treatment.