Why Is Periodontal Health Important?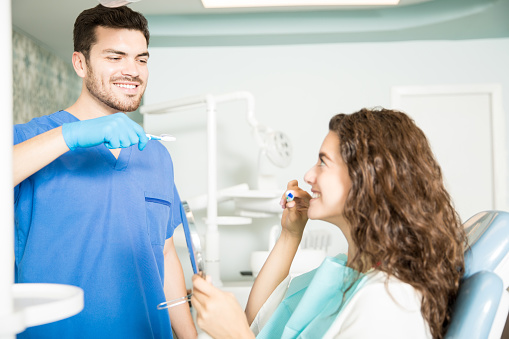 Periodontal disease is a serious infection affecting the supporting and surrounding tissues of the teeth. It can be caused by the buildup of bacteria below the gumline that spreads throughout the gums. This disease can affect anyone and can be caused by many factors such as poor oral hygiene, smoking, genetics, poor nutrition, diabetes, stress, age, and pregnancy. Here are some essential reasons why periodontal health is worth taking:


Enhanced Overall Health

Periodontal disease can spread to other parts of your body. For example, bacteria from your mouth can travel to your heart and cause an infection that can lead to a heart attack or stroke. The same goes for joints and bones. Studies have also found that people with gum disease are more likely to develop diabetes and cancer.


Avoiding Costly Treatments

Periodontal disease will only worsen over time if left untreated for too long and require more intensive treatment. Sometimes, this will necessitate expensive procedures such as tooth extraction or surgery. Further, such treatments can take weeks or months to recover, depending on the extent of the infection.


Improved Quality of Life

A good smile is a reflection of your overall well-being and self-confidence. A healthy mouth will make you feel better about yourself, which helps in improving your quality of life. Moreover, if you have pain in the jaw or other parts of the body because of untreated gum disease, it can affect your ability to sleep, eat and speak properly. Also, pain can make you feel uncomfortable when talking to others or eating certain foods.


Reduced Risk of Heart Disease

Research has shown that people with periodontal disease tend to be at a higher risk for developing heart disease than those with healthy gums. Researchers believe this may be due to the bacteria that enter the bloodstream through bleeding gums and cause inflammation throughout the body. This inflammation can lead to increased blood pressure and clots in blood vessels, resulting in a heart attack or stroke in later life if left unchecked.