What Happens if You Don't Treat Gum Disease?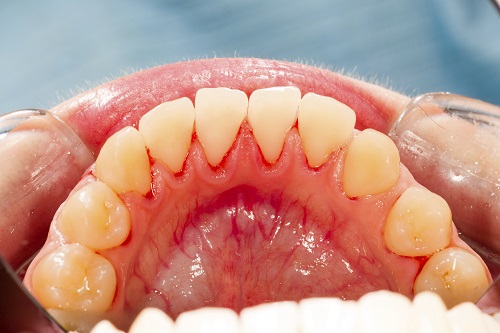 Anytime you think of a bright smile, you think of white, well-aligned teeth. Your teeth' health is generally crucial, but this is only attainable by having healthy gum tissue. Poor oral hygiene is the leading cause of gum disease. Periodontal disease arises when plaque accumulates and hardens on the teeth. Taking some medications that affect gums or cause dry mouth can also increase your chances of developing gum disease. Other risk factors that can increase gum disease include poor nutrition, chewing or smoking tobacco, hormonal changes, hereditary factors, and frequent teeth grinding and clenching.


What Are Gum Disease's Long-Term Effects?

Simple gingivitis is the first sign of periodontal disease. The gum tissue may enlarge and appear red, contributing to foul breath. It can, however, progress into mild to moderate periodontal disease, which is identified by infections and bleeding gums, if untreated.

Tartar buildup and bacterial invasion into the gum tissue cause the periodontal disease to worsen, causing ligaments and underlying bone to deteriorate—gum recession, bone deterioration, and ultimately tooth loss resulting from this.

Periodontitis might have implications that go beyond your dental health. As bacteria and tartar multiply, they can enter your bloodstream and spread throughout your body, increasing your risk of developing diabetes, stroke, heart disease, and other illnesses, including rheumatoid arthritis. Before it affects your general health, the periodontal disease must be treated.


How to Prevent Gum Disease

After meals, you must brush your teeth to help get rid of plaque and food particles that have built up between your gums and teeth. While brushing, be sure to remove any food particles or bacteria off your tongue because they can remain there. Use a toothbrush with gentle bristles. Also, floss your teeth once a day. Limit or avoid taking sugary foods and drinks. Ensure you take a well-balanced diet for your teeth to be healthy.