Laser Vs Traditional Gum Disease Surgery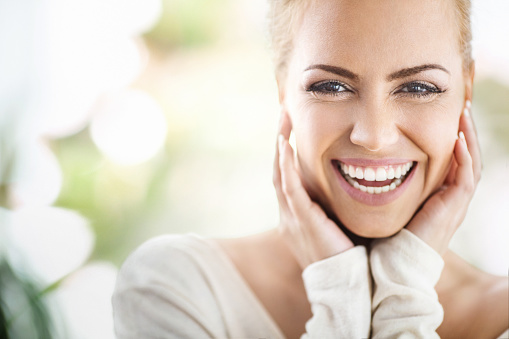 Periodontal disease, more commonly known as gum disease, is a serious oral health issue. When it starts, however, it is barely noticeable. Plaque and bacteria cause irritation and inflammation in your gum tissues, resulting in red, swollen gums. As periodontal disease progresses, gum tissues pull away from your teeth, forming pockets. Bacteria fall below the gumline, attacking your periodontal ligaments and jawbone. Without treatment, you can be faced with gum recession, loose teeth, and tooth loss. Traditionally, periodontal disease has been treated with a scalpel. At Martin Periodontics, we can provide treatment with a laser.


Traditional Gum Disease Surgery

Traditional surgery for gum disease involves the use of a scalpel. A scalpel is a small, very sharp instrument used for making incisions and removing tissue. Prior to beginning surgery, a local anesthetic is administered so that you do not feel any pain. The scalpel is then used to remove diseased tissue so that we can effectively clean the surfaces of your teeth. While effective, the scalpel can cause quite a bit of tissue trauma, resulting in bleeding as well as significant pain and swelling during the healing process. During surgery, healthy tissue may also be removed in the process of eliminating diseased tissues. Once surgery is complete, sutures are required to close wounds.


Laser Treatment with LANAP

LANAP is a laser treatment that stands for laser-assisted new attachment procedure. It is an FDA approved procedure that involves the use of a concentrated beam of light to remove infected tissues as well as to disinfect periodontal pockets. The laser is much gentler than a scalpel, requiring less local anesthetic. The laser also causes less tissue trauma, resulting in less bleeding, and no stitches are needed when your procedure is done.


What are the Key Differences?

There are several significant differences between traditional gum surgery and surgery using the LANAP laser. One of the biggest key differences is the amount of pain you feel. The scalpel, while effective, causes quite a bit of tissue trauma and bleeding. Following your procedure, it is not uncommon to experience pain and swelling. With the LANAP, the laser is much gentler, resulting in less tissue trauma. There is less bleeding during the procedure as well as much less pain and swelling during your recovery period. Additionally, because the laser provides greater accuracy, we are able to target only diseased tissue, leaving all healthy tissue untouched.
With a scalpel, we need to cut away tissue. This can result in a lengthy recovery period. LANAP requires no cuts and no sutures. As a result, your recovery period is much shorter. In many cases, you can return to your normal activities almost immediately.

Another major advantage of the LANAP laser is that not only does the laser remove diseased tissue, but it can also stimulate the growth of new tissues, both soft tissue and bone. This helps to aid in the reattachment of your gums to your teeth, restoring the health of your mouth as well as the appearance of your smile.

When your mouth has been affected by periodontal disease, it is essential that you seek treatment immediately. For more information on traditional surgery versus laser surgery, call Martin Periodontics at (513) 445-4282 today.