Facial Aesthetics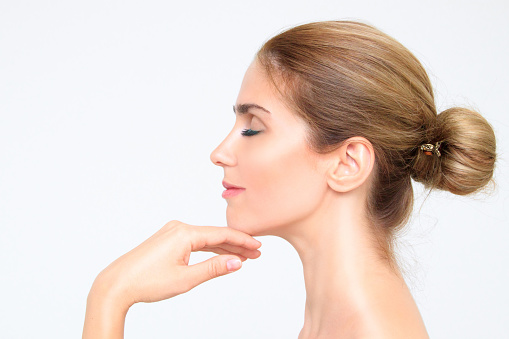 Your face, and your smile are often the very first things that people notice about you. Their appearance can significantly impact the way that others perceive you. Imperfect facial aesthetics, whether its fine lines and wrinkles, loss of facial volume, or gum recession, can also impact your confidence. You can try to cover over these imperfections, but your lack of confidence often shows. At Martin Periodontics, we can help to restore your facial aesthetics and give you back your confidence.


Botox is a purified form of botulinum toxin A, which is derived from Clostridium botulinum. It is an FDA cleared injectable treatment that can be used to treat lines and wrinkles on the forehead, around the eyes, as well as around the mouth and on the lips. Botox also has uses for treating migraines, excessive sweating, and temporomandibular joint disorder.

Botox is a minimally invasive treatment that involves injecting a liquid directly into your skin. No anesthetic is needed. Botox works by blocking the signals from your nerves to certain muscles in your face. With the signals interrupted, these muscles do not contract. As a result, lines and wrinkles smooth out, and their appearance is reduced or even eliminated.


Restylane

Restylane is a type of dermal filler made from hyaluronic acid or HA. HA is an element that occurs naturally in your skin. It is an essential building block of healthy skin, responsible for collagen production and attracting water to give your skin a plump, hydrated appearance. Over time, your natural HA production decreases, leading to a loss of volume in your face. As volume decreases, the skin begins to form lines and wrinkles, which can cause you to look older.

Restylane is an injectable treatment that can be used in many different areas of the face for some different purposes. It can be used to treat fine lines and wrinkles, lost volume under the eyes, acne scars, lost volume in the lips, lost definition in the cheeks or jaw, and more. When injected into target areas of your face, it restores lost volume, plumping your skin and making it appear more hydrated. As it plumps, it smooths out and eliminates the appearance of fine lines and wrinkles, restoring a more youthful appearance to your face. The HA in Restylane also helps your body to produce more of its collagen, which helps to support long-lasting results.


Your smile is a major part of your facial aesthetic. While your teeth are an important component of your smile, so too is your gum tissue. Gum recession, a condition in which your gumline lowers, exposing more surface area of your teeth, not only affects your smile but your oral health as well. When your gums recede, your risk of tooth decay increases and your teeth become sensitive.

We can treat gum recession with a soft tissue graft. Soft tissue grafting is a surgical procedure that involves taking tissue from another area of your mouth (or from an alternative donor source) and suturing it over the affected teeth. As you heal, the tissues fuse together to restore a healthy, natural gum line. As a result, your oral health and your smile improved.


Your mouth is an important feature. It allows you to eat, speak, and smile. The health of your mouth is critical for ensuring that it is able to function properly. In addition to the functions of your mouth, the aesthetics matter as well. If the appearance is less than perfect, it can have a significant impact on your confidence, and your desire to smile. At Martin Periodontics, we help to create a customized treatment plan based on your needs to restore your oral health and provide you with the best aesthetic results possible.

With the proper treatment plan, we can both restore the health of your mouth and improve your facial aesthetics. For more information, and to schedule your consultation, call Martin Periodontics at (513) 445-4282 today.