Why Choose a Periodontist?

Mason & North Cincinnati, OH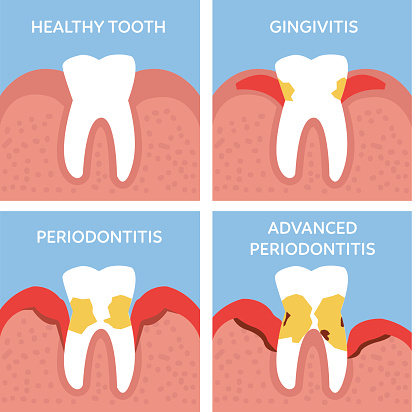 When you are experiencing an oral health issue, you most likely call your regular dentist. Your regular dentist can often determine the cause of a variety of different issues. However, they may not have the expertise to provide the exact type of treatment you need. When you are faced with issues affecting your gums, you need a specialist. At Martin Periodontics, we specialize in periodontics, and can optimize your oral health following issues affecting your gums and the other supporting structures of your teeth.


What is Periodontics?

Periodontics is one of the nine dental specialties recognized by the American Dental Association. This specialty focuses on the gums and the other structures that support your teeth, as well as the diseases and conditions that affect them.


Why Choose a Periodontist?

While a general dentist can treat some periodontal issues, issues with your gums and other supporting structures should be addressed by a periodontist. A periodontist, like general dentists, attend 4 years of dental school. After those 4 years are complete, periodontists then go on to attend 2 to 3 additional years of schooling and extensive training focusing on the gums, bone, implantology, and patient sedation. As periodontists, we are experts in the latest techniques available for diagnosing and treating periodontal disease. We are also trained in cosmetic periodontal procedures. Not only can we help to restore your oral health following periodontal disease and other gum related issues, but we can also help to restore the beauty of your smile and your confidence.


Periodontic Treatments and Procedures

As periodontists, we offer a wide range of different treatments and procedures to restore the health of your mouth, the appearance of your smile, and the quality of your life. Treatments and procedures we offer include:

| | |
| --- | --- |
| • | Scaling and root planing. This treatment is a deep cleaning of your teeth designed to eliminate buildup from the visible surfaces of your teeth as well as the surfaces of your tooth roots. The treatment helps to eliminate gum inflammation, allowing the tissue to heal and for gum pockets to reduce in depth. |
| • | Laser treatment. The laser is a less invasive treatment for eliminating diseased gum tissue and reducing the depths of periodontal pockets. This tool also helps to regenerate the growth of new bone and tissues. |
| • | Osseous surgery. This is a treatment performed to smooth defects in your bone following damage from oral bacteria. Smoothing the bone helps to eliminate hiding places for bacteria so that periodontal health can be achieved. |
| • | Grafting. Gum, or soft tissue, grafting is performed to reverse the effects of gum recession, restoring both your oral health and your smile. Bone grafting may also be performed to replace bone mass that is lost, restoring strength to the jaw. |
| • | Crown lengthening. In some cases, patients have inadequate tooth structure or excess gum tissue that not only impacts the quality of the smile but can cause oral health issues as well. These problems make crown placement and cavity treatment difficult. It can also increase the risk of periodontal disease. With a functional or esthetic crown lengthening procedure, treatment of the bone or removal of excess tissue can restore your smile and the health of your mouth. |
| • | Dental implants. If you have suffered tooth loss, we can replace your missing teeth with dental implants. |


Learn more about Periodontics

While some periodontal issues can be managed by your general dentist, a specialist in periodontics can help to ensure that the issue is properly diagnosed and effectively treated, restoring your oral health and your smile. For more information, and to find out exactly how we can help you, call Martin Periodontics today.