Receding Gums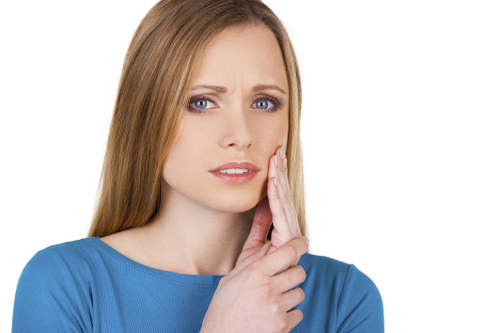 Taking care of your mouth is essential for maintaining optimal oral health. It is crucial that you brush your teeth at least twice a day and floss daily. In addition to taking care of your mouth at home, you should also have your teeth professionally cleaned and examined every 6 months. Ignoring any part of your oral hygiene routine can quickly lead to the development of oral health issues, including gum recession. If your mouth has been affected by gum recession, Martin Periodontics can help.


How Important are My Gums?

Your gums have several important roles in your mouth. One of the roles of your gum tissue is helping to provide you with a beautiful confident smile. The gums also play an integral role in your oral health as well. Healthy gums sit snugly against the surfaces of your teeth, providing a protective seal that keeps bacteria away from the roots of your teeth and your jawbone. The tissue also helps to provide additional stability for your teeth, helping to keep them in proper alignment.


What Causes Gum Recession?

One of the most common causes of gum recession is periodontal disease. When plaque and bacteria collect on your teeth, they irritate your gums, causing inflammation. This inflammation, or swelling, causes the gums to eventually start pulling away from your teeth, creating pockets. Bacteria fall into these pockets, where they continue to attack your gums from the inside. The pockets grow deeper as the tissue continues to pull away from your teeth. Eventually, the infected tissue begins to die, leading to a recessed gumline.
Other causes of gum recession include:

| | |
| --- | --- |
| • | Aggressive tooth brushing. Brushing too hard can wear away at your gum tissue. |
| • | Bruxism, or grinding and clenching your teeth. |
| • | Misaligned teeth. |
| • | Trauma to your gum tissue. |
| • | Using tobacco products. |
| • | You are wearing dentures that do not fit properly. |
| • | Genetics. Some individuals are genetically predisposed to gum recession. |
| • | Age. As you get older, your gums naturally begin to recede. |
Treating Receding Gums

Gum recession can be treated. The treatment you receive depends on the severity of your gum recession and what has caused it.

| | |
| --- | --- |
| • | Changing your brushing habits. If your gum recession is caused by aggressive brushing, altering your brushing habits can help. Make sure that you are using a soft bristled toothbrush and gentle motions when you brush. |
| • | Scaling and root planing. This is a deep cleaning of your teeth that is designed to remove buildup from the surfaces of your teeth both above and below the gumline. By removing buildup, the irritation is eliminated from your gums, allowing the tissue to heal. |
| • | Laser treatment. With a laser, we are able to remove infected tissue and stimulate the growth of new tissue. |
| • | Gum grafting. If your gum recession is severe, a gum grafting surgery may be needed. During surgery, we take soft tissue from elsewhere in your mouth, typically the roof, and suture it over the affected teeth. As you heal, the tissues fuse together and help to form a healthy, natural gumline. |

If your mouth has been affected by gum recession, it is critical that you seek treatment right away. Getting the treatment you need is important for stopping gum recession in its tracks and allowing the tissues, and your mouth, to heal. Call Martin Periodontics at (513) 445-4282 for more information today.