How Much Does Dental Care Cost?

Mason, OH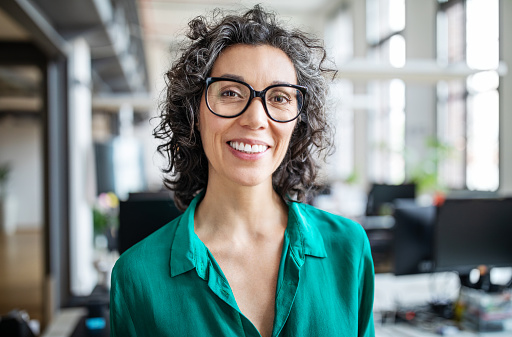 If you fail to prevent oral disease and other conditions, you will most likely have to deal with costly dental care and treatment. It is prudent that you maintain preventive care to reduce recurrent trips to the dentist for restorative care. If you are able to keep up with your routine dental checkups and exams and observe diligent oral hygiene practices at home, you can prevent common dental concerns like cavities, gum disease, erosion of enamel, decay, and tooth loss.

Your dental care cost can significantly diminish if you can maintain healthy, white, vibrant gums and teeth. Martin Periodontics is here to answer your dental health concerns and get timely, personalized treatment for your oral health issues.


How Much Will I Pay for My Dental Care?

The cost of receiving dental care isn't something you can determine right away without having a consultation with a dentist. It is only after a thorough assessment of your dental condition that you can have the dentist estimate how much you will be paying. Different dental procedures and treatments cost differently.


Cost of Treating Gum Disease

The fee you pay for gum disease treatment largely varies based on the severity of the disease and what treatments have to be provided. Gum disease treatment comprises conservative or noninvasive and surgical treatments. For mild cases where gum disease hasn't caused extensive damage, you can have deep cleaning conducted.

It can cost you about $150 to $350 to get your teeth deep cleaned by a dentist if you lack dental insurance. If anesthesia is being used, then the cost might increase further. A deep cleaning is different from the routine dental cleaning you receive twice yearly. It involves getting under the gums to clean the teeth roots and ward off biofilm, tartar, as well as deposits that are contributing to gum disease.

Where full mouth periodontal surgery treatment is required, the cost can be quite high, ranging from somewhere around $4,000 to $10,000. That is why early intervention measures for gum disease are needed to avert the worst scenarios where you have to pay hefty amounts for treatment and continue to undergo periodontal maintenance care for an added cost.

In its severe phase known as periodontitis, gum disease becomes difficult to treat and is often incurable. However, the damage it has caused can be minimized and controlled with successive maintenance treatments.


Cost of Tooth Repair

Repairing teeth can be accomplished with procedures like tooth-colored restorations or dental bonding that cost around $300. Where a dental crown is an option for repairing the tooth, you can expect it to cost about $500 to $3,000 based on the materials used. White fillings may cost around $200 to $450 while inlays and onlays to repair critical structural loss are priced between $1,200 and $2,000.


Cost of Extractions

Tooth extractions are put into two groups: simple extractions and surgery-based extractions. Of course, a simple extraction is much cheaper when compared to a surgical extraction. For simple extractions, the price runs from $75 to around $250 for each tooth that is being pulled. Simple extractions are easy to perform because they involve a tooth that is fully erupted. The crown is visible and can be grasped to pull the tooth after loosening it.

When it comes to surgical extractions, the price tag ranges from $180 to $550 since the procedure is more intense and complex, often involving getting deeper into gum tissue to open it up to reach the tooth that is buried underneath. Surgical extractions are common in removing impacted teeth or badly decayed and broken teeth that don't have visible crowns.


Cost of Dental Implants

Based on the individual case, you could pay from $3,000 to $5,800 per single implant, which includes the implant surgery to insert the post, the crown, abutment, extraction, and pre and post-op care. Multiple tooth implants comprising three to four replacement teeth mounted using a bridge can cost around $6,000 to $10,000. An entire mouth of dental implants may be priced around $8,000 to $90,000. If it's the All-on-4® Treatment Concept, their cost range from $24,000 to $50,000. Things like dental implant materials, the number of teeth being replaced, or any pre-implant procedures needed will determine the cost.


Dental Implant FAQs
Will Insurance Cover Dental Implants?

Since dental implants are considered a cosmetic dental treatment, a vast majority of dental insurance plans won't cover them. You must check with your dental insurance company to gain an understanding of what your policy comprises and whether it covers dental implants.

Some procedures entailed in the dental implant treatment might be covered to the tune of about 50 percent of the cost, for instance, extractions. Again, crowns, since they are considered a restorative treatment, might be covered. Just make sure you link up with your insurance for clarification before starting your treatment.


How Do Dental Implants Work?

Tooth implants work by integrating with the jawbone through a process called osseointegration. The implant post is surgically mounted into the jawbone, where it fuses with the surrounding bone over time. This creates a stable anchor for the prosthetic tooth (or teeth), allowing them to function and feel like real teeth.


How Long Do Dental Implants Last?

With adequate care and maintenance, dental implants can last a lifetime. Their longevity depends on various factors, including oral hygiene practices, regular dental check-ups, overall health, and lifestyle habits. Observing good oral hygiene, avoiding excessive biting forces, and attending regular dental visits can help prolong their lifespan. The crowns can, however, be replaced after 15 or so years, or when they wear out.


How Painful Are Dental Implants?

During the dental implant procedure, local anesthesia is typically utilized to numb the area, ensuring that the patient experiences minimal pain or discomfort. After the procedure, some discomfort, swelling, or bruising may occur, but these symptoms are usually manageable with over-the-counter pain medications and disperse within a few days.

Visit Martin Periodontics for your dental care appointments or call us at (513) 445-4282 to speak with our dentist and have your questions or concerns answered.