How is Periodontal Disease Treated?

Mason&North Cincinnati, OH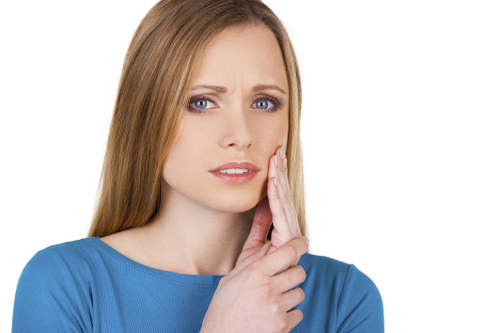 Periodontal disease, more commonly known as gum disease, is an oral health condition that affects the health of your gums, your teeth, your jawbone, and even your whole-body health. It is a progressive disease, meaning that it continues to get worse over time when not properly treated. At Martin Periodontics, we can provide you with the treatment you need to restore the health of your mouth and your quality of life.


Scaling and root planing is a common treatment for periodontal disease. It is essentially a deep cleaning of your teeth that involves removing plaque, bacteria, and all other buildup from the surfaces of your teeth both above the gumline as well as below. Scaling is the cleaning of the visible surfaces of your teeth. A scaler is used to remove plaque, tartar, bacteria, and other debris. We give special attention to the areas around and just below the gumline. Root planing is the cleaning of your tooth roots. Using specialized tools, plaque, bacteria, and other toxins are removed from your roots, effectively smoothing them and allowing for optimal healing of the adjacent gum tissues.


If your periodontal pockets are too deep, it becomes much more difficult to effectively clean your teeth with scaling and root planing alone. Instead, we may recommend osseous or pocket reduction surgery. This procedure allows us access and effectively clean tooth roots in order to eliminate all bacteria and remove any infected tissue. Small irregularities in your bone may be smoothed with specialized tools. With this procedure, the depths of your periodontal pockets are reduced, aiding in healing and making your teeth easier to keep clean.


One of the most common causes of gum recession is gum disease. Your inflamed gums pull away from your teeth, allowing oral bacteria to fall below. The bacteria then attack from the inside. Your gums may also recede due to brushing too hard. Whatever the reason, when your gums recede, you are put at risk for sensitivity, loose teeth or even tooth loss. At Martin Periodontics, we can put an end to your gum recession, and restore your gums, with pinhole gum surgery.


If you have deep pockets around some of your teeth as a result of deep bone damage, this may be due to the formation of a crevice or deep area of irregular bone around your tooth. In this situation, we may recommend regenerative bone grafting. With this procedure, infected tissue can be removed from the crevice and regenerative materials can be applied to help grow back the bone that has been lost. Depending on the complexity of the bone crevice, materials such as bone grafts, membranes, or growth factors may be applied to enhance the regenerative outcome.


In our office, we can treat periodontal disease with LANAP laser treatment. The LANAP laser uses a concentrated beam of light that we use to remove diseased and infected gum tissue and clean out the periodontal pockets. A scaler is then used to eliminate buildup from the pockets, and the laser is once again used to disinfect the treatment areas. The laser also helps to seal periodontal pockets and aids in regenerating new bone and soft tissues, enhancing the overall outcome.



Gum recession as a result of periodontal disease, or other causes, can lead to exposed tooth root surfaces. These exposed roots are more susceptible to tooth decay and cavities and may leave with you tooth sensitivity. It can also have a significant impact on the quality of your smile. Recession can be treated with a gum graft, a surgical procedure that involves taking soft tissue or a soft tissue donor substitute and suturing it over the exposed roots of your teeth. As you heal, the tissues fuse together, and a healthy, natural gumline forms.


A periodontal maintenance procedure is a procedure that is recommended following periodontal treatment and continues at 2-6 month intervals, as determined by the clinical evaluation of the dentist. A periodontal maintenance procedure includes removal of plaque and tartar above and below the gums, scaling and root planing of specific areas, and polishing. Periodontal maintenances are always completed following active periodontal treatment such as scaling and root planing or more extensive gum surgery. Keeping up your periodontal maintenance interval is important because periodontal disease can recur without adequate follow-up.

When faced with periodontal disease, getting the appropriate treatment right away is essential for restoring your oral health. Call Martin Periodontics today at (513) 445-4282 to schedule your consultation.